Okay, you want some Handmade Gift Ideas For Men. Maybe, you have one or two ideas that you are interested in but you don't know how to go about it/them. Then here is the best information you might ever come across because today, we are going to discuss a good number of workable self-made gifts ideas.
If you have ever received a homemade gift then you know the heartfelt emotion of happiness that goes along with it. There is nothing more memorable for a man than receiving a self-made gift during a special occasion for he knew that a lot of care, consideration and genuine has gone into it. Such gifts speak love in its factual form.
Below are just a few suggestions with simple free instructions for creating the perfect homemade romantic gift for that special man. Detail tutorials are not provided here but you can click on the idea that appeals best to you for more tutorials. For instance, if you are interested in the homemade ice cream to click on it for the tutorial.
Make a CD for him with all his favorite soundtracks on it. You can also create a personalized CD filled with lovely songs and cute quotes that say how you feel about him. How much you love him. This should be the easiest of all.
1. Begin Handmade Gift Ideas For Men with Fleece blanket
The fleece blanket is a delightful and at home gift to make for your man. The availability of assorted fleece material allows you to customize blankets to his taste or interest. Best of all, sewing skills are necessary. Instructions on how to make fleece blanket
2. Dinner table decoration
Give your special one something fun to look at on the dinner table. A precious handmade table placemat can be charming and personalized. Click here for more info.

3. Alligator clip
This clip is used to hold pictures or notes. This is such a cute and affordable homemade gift for men. When neatly done, it looks like it bought from a trendy boutique, but in reality, it only costs a few dollars for clips, Wooden Cubes and a few minutes to make. Do it yourself.
4. Personalized T-Shirt
Make a customized t-shirt for him. Buy a couple cheap plain color t-shirt together with fabric paint. Click here to learn more about how to make customized T-Shirts. If you are not good at craft, Spread shirt and Customlink.com will be of great help to you.
5. Make your Chocolate
Make chocolate-covered strawberries with sweet messages. It's super easy to make. Try it here.
6. Craft Mouse Pad
Most guy uses PC and a special mouse pad is something they will get good use of every day. Best of all, they will think of you once they are on the computer. Make a craft foam mouse pad.

7. Decoupage paperweight
Creating a decoupage paperweight is not as sophisticated as it sounds. Find out how you can transform an ordinary rock into a paperweight here with nail polish.
8. Make your Necktie Wallet
Do you know you can make a purse or wallet using a necktie? Follow this short tutorial and discover how to transform an unwanted necktie into a small purse or wallet that your man can for his mobile phones, iPad or keys. Tutorial here.
9. Personalized wooden hangers
What a beautiful way to add a special touch to his special day. Free guide showing you how to make personalized wooden hangers. Video guide. You may use this way to create your wooden hangers with plain hangers, ribbon, and stamps or rub-ons.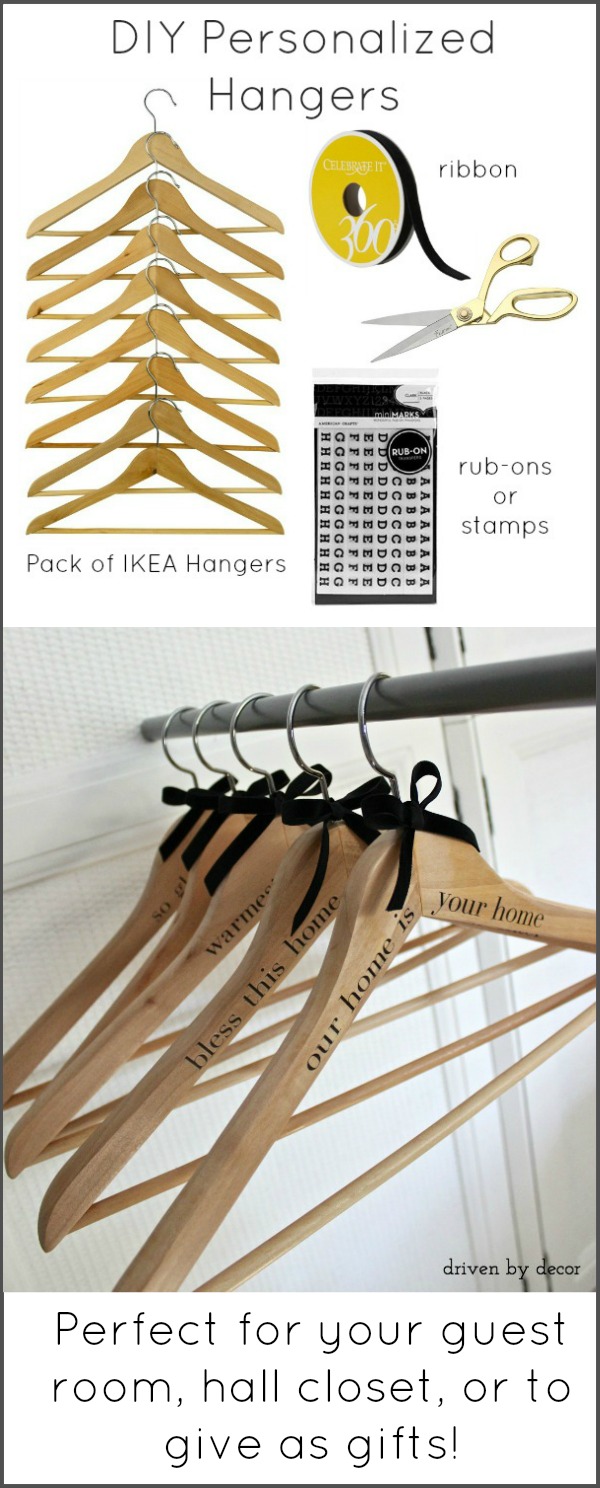 10. Paracord wrap bottle
Follow these instructions and you will learn how to make a wrap for a straight – walled aluminum water bottle out of 550 cord/Paracord. Trust me is not hard to make. Free Guide.
11. Cherry blossom light
These pretty lights are inexpensive and easy to make. What you will need.
12. Covered notebook with matching pen.
This tutorial has instructions on how to make any sized notebook cover with matching pen.
13. Make him a jellyfish
Make your own jellyfish in a bottle for him as a gift. Learn more.
14. Make a mailable slice of cake
Imagine how happy and excited he'd be if he went to his mailbox and pull out a slice of cake. You can make a mailable slice of cake. More info here.
15. Badge key holder
Each time he looks at the gift, he will think of you. Click here for ideas.
16. Printed Candle
Who doesn't love a candle? The guide on how to do it here.
17. Tile Coaster
Create your art on Coaster with this kit. You may refer the Guide here.
18. Teacup lights
A step-by-step guide on how to make this fantastic Handmade Gift Ideas For Men.
19. Fabrics Scrap keychain
This guide will help you create many gorgeous Fabrics Scrap keychains.
20. Reversible cup sleeves
It is so easy to make them. You will create lovely gifts for him. You're how to guide here.
What do you think about those Handmade Gift Ideas For Men? Do you have other ideas? Share them in comments.